To do this, we need your support. Your charitable contribution tranforms into rejuvenation research, news, shows, and more. Will you help?
March was a productive month for aging research, including new information coming out about the popular supplement glutathione and insights into what leads to cognitive decline. Here's what happened in the rejuvenation world this month.
LEAF News
EARD2021
Greg Grinberg on Attracting Donors: Greg Grinberg of ActualFood discussed philanthropy, what attracts people to causes like ours, and how we need to approach this subject.
Daniel Ives on Genomic Aging Clocks: Daniel Ives of Shift Bioscience discussed how genes themselves, rather than methylation, might provide effective clocks and therapeutic targets.
Lifespan News
Update on Resveratrol Controversy: Ryan O'Shea revisits the ongoing controversy involving resveratrol and the widely known longevity enthusiast David Sinclair.
Crypto x Longevity: Ryan O'Shea showcases an Ending Age-Related Diseases panel that featured the worlds of crypto and longevity being brought together.
Treating Aging in 20 Years?: Ryan O'Shea discusses an optimistic but hopefully accurate prediction made by Dr. Belmonte of Altos Labs.
Glutathione for Longevity: Glutathione is a supplement that has increased the longevity of mice by 24% in one experiment, and Ryan O'Shea discusses this research. We have a new topic on glutathione here.
Interviews
Dr. Simon Melov on Single Cell Genomics: Dr. Simon Melov is a professor at the Buck Institute for Research on Aging. His lab is working on identifying the molecular hallmarks of aging, specifically in the context of cellular senescence. Recently, the lab published a paper in which it announced a discovery of a completely new senolytic compound, 25HC.
Dina Radenkovic on the Root Cause of Gender Inequality: Our interviewee today holds that female reproductive aging, or ovarian aging, is accelerated compared to other organs and that it has a deep impact both on the lives and health of women and on our society as a whole. Nevertheless, ovarian aging continues to be underresearched.
Science to Save the World
Consciousness in the Dying Brain: This episode focuses on what happens in the last moments of life, including EEG recordings taken at the moment of death.
AI for Lost Texts: Language processors built with artificial intelligence capabilities are being used to fill in the missing pieces of ancient clay tablets and parchments.
Women's History Month: In honor of Women's History Month, this episode celebrates ten women who have helped save the world with science.
Rejuvenation Roundup Podcast
Ryan O'Shea of Future Grind hosts this month's podcast, showcasing the events and research discussed here.
Journal Club
Reversing Cellular Aging in Mice with Yamanaka Factors: On Tuesday, March 29th, the Journal Club was livestreamed to our Facebook page at 12:00 Eastern. Dr. Oliver Medvedik took a look at a new paper showing that partial cellular reprogramming to reverse cellular aging in possible in normally aged mice.
Advocacy and Analysis
Clinical Trials Targeting Aging: A miniature review of clinical trials targeting aging was published in Frontiers in Aging by Dr. Morten Scheibye-Knudsen and colleagues. This review specifically focuses on interventions that have shown strong clinical evidence that they impact aging.
Life Extension and Anti-Aging Have a Branding Problem: It seems bizarre that in 2022, some biotech companies interested in doing something about aging are still saying that they are not. Cellular rejuvenation seems to be the latest buzzword and an attempt to rebrand and escape the stigma of anti-aging.
Research Roundup
Gut Viruses Found to Improve Cognition in Humans: A study published in Cell Host & Microbe has found that members of the Cuadovirales viral order, which infect gut bacteria, positively affect cognition in multiple species, including humans.
Exercise Improves Cognition Depending on Type and Amount: In a new review paper, scientists show that exercise can alleviate age-related cognitive decline, but not all types of exercise are created equal. Lifestyle choices, such as exercise and diet, are the most powerful anti-aging interventions currently available to us, and they might be the only effective ones.
SENS Researchers Culture Immune Cells to Fight Senescence: Publishing in Aging, a team of researchers from SENS Research Foundation has described a new method of enriching natural killer (NK) cells to fight senescent cells.
Vitamin D Dosing Safety in a Randomized, Controlled Trial: New data has been released from the Vitamin D Type 2 Diabetes (D2d) study. This study is a randomized, controlled trial that includes overweight and obese people studied at 22 academic medical centers in the United States.
Meat Consumption Increases Risk of Some Types of Cancer: In a new population study, scientists have found more evidence that consuming a lot of meat might not be a good idea, though the association between meat and cancer depends on multiple factors.
Long-Term Cellular Reprogramming Causes Rejuvenation in Mice: Scientists have shown that in vivo partial cellular reprogramming can be safe and effective in an animal model, although the rejuvenation was mostly limited to long-term treatments and two tissue types.
Tuberculosis Is Associated with Epigenetic Aging: Publishing in Aging, a team of researchers has explained the relationship between tuberculosis (TB) and multiple aspects of aging, including epigenetic alterations and the senescence-associated secretory phenotype (SASP).
Using Gene Expression to Target Senescent Cells: An open access study published in iScience has discussed the development of senolytics to target particular genes that are upregulated in cellular senescence.
Microglia Depletion Decreases Neuroinflammation in Mice: Scientists show that when done right, partial elimination of microglia, the immune cells of the brain, lowers age-related inflammation and cellular senescence. Brain health is of utmost importance for geroscientists, since the brain is the one organ that cannot be replaced, and microglia are the brain's resident immune cells.
The Growing Increase in Cognitive Reserve: A study published in Brain Sciences has shown that mild cognitive impairment is less than half as common now as it was twenty years ago. This study used data from the Interdisciplinary Longitudinal Study of Adult Development and Aging (ILSE), which began in 1992, and featured a thousand people.
Dog Ownership Lowers Risk of Disability in Old Age: In a new population study, scientists show that dog ownership is associated with a lower risk of developing disability in old age, though it does not affect all-cause mortality.
Fighting COVID-19 by Counteracting Aging: A research paper that has been peer reviewed and published in Nature has described how disrupting an immune pathway that is upregulated in aging decreases the lethality of COVID-19 in a mouse model.
Glutathione Extends Lifespan in Mice by 24%: In a study conducted by scientists from Baylor College of Medicine in Houston, supplementation of glutathione had a drastic effect on the lifespan of wild-type mice, both male and female.
Fasting During Ramadan and Acute Kidney Injury Incidence: A cohort study that was published in BioMed Central by Dr. Alsayyari and colleagues examined Islamic fasting on acute kidney injury incidence.
Intervertebral Disc Rejuvenation Using Yamanaka Factors: Partial cellular reprogramming using Yamanka factors has become increasingly prominent in the world of aging research. A new study suggests that transient exposure to the Yamanaka factors might be the solution to intervertebral disc degeneration.
Plant Compound Shown to Ameliorate Brain Injury: Publishing in Aging, a team of Taiwanese researchers has found that a chemical derived from Polygonum multiflorum, a herb native to southeastern China, aids in recovery from traumatic brain injury and encourages brain regeneration.
Anti-Inflammatory Diet Lowers Risk of Dementia: In a population study, scientists have found that consuming foods associated with a low Diet Inflammatory Index substantially lowers the risk of dementia.
A Common Amyloid Between Brain Diseases: Research funded by the National Institutes of Health and published in Cell has thoroughly described a little-known amyloid aggregate that accumulates in the brains of people suffering from multiple proteostasis-related neurological disorders.
Oleanoic Acid Protects Against Cardiac Aging in Mice: Scientists have shown that oleanoic acid, a nutrient most associated with olive oil, greatly improves numerous markers of cardiac health in aging mice.
Caloric Consumption Affects Caloric Restriction in Mice: Publishing in Aging, researchers from the Chengdu Jinjiang Hospital in China have discovered that caloric restriction is less effective on mice previously fed a high-calorie diet.
Carotid Bodies Play a Role in Glucose Regulation: An advance online preprint was released in Circulation Research examining carotid bodies' role in hypertension and diabetes. The investigators of this study mention that despite established clinical protocols in Europe, less than 40% of patients with hypertension and diabetes achieve their treatment targets.
Chloroquine Increases Maximum Lifespan in Rats by 13%: Scientists have shown that chloroquine, a well-known anti-malarial drug and the cousin of hydroxychloroquine, attenuates inflammation and fibrosis while significantly extending median and maximum lifespan in naturally aged rats.
The NADPARK study: A randomized phase I trial of nicotinamide riboside supplementation in Parkinson's disease: These findings nominate NR as a potential neuroprotective therapy for PD, warranting further investigation in larger trials.
Role of resveratrol supplementation in regulation of glucose hemostasis, inflammation: and oxidative stress in patients with diabetes mellitus type 2: Supplementation of resveratrol along with oral hypoglycemic agents may be useful in the reduction of diabetic associated complications.
Association between lithium use and the incidence of dementia and its subtypes: A retrospective cohort study: The researchers observed an association between lithium use and a decreased risk of developing dementia, lending further support to the idea that lithium may be a disease-modifying treatment for dementia
Intranasal oxytocin modulates the salience network in aging: These findings suggest that administration of oxytocin can play a modulatory role on resting-state functional connectivity.
OSBPL2 mutations impair autophagy and lead to hearing loss, potentially remedied by rapamycin: This research shows that rapamycin restores the autophagic abilities lost to these mutations.
Activation of Rictor/mTORC2 signaling acts as a pivotal strategy to protect against sensorineural hearing loss: A high dose of sirolimus (rapamycin) resulted in severe hearing loss by reducing the mTORC2/AKT signaling pathway in the cochlea, but restoring mTORC2 might be a viable therapy.
Biological mechanisms of aging predict age-related disease co-occurrence in patients: This paper focuses on how various root causes of aging lead to age-related disease co-occurrence and could potentially be targeted to reduce the incidence of these diseases.
Geroscience-guided repurposing of FDA-approved drugs to target aging: A proposed process and prioritization: Challenges in repurposing existing and moving newly discovered interventions from the bench to clinical care have impeded the progress of this potentially transformational paradigm shift.
Multi-omic rejuvenation of naturally aged tissues by a single cycle of transient reprogramming: A single period of OSKM expression can drive epigenetic, transcriptomic, and metabolomic changes toward a younger configuration
CD38 inhibitor 78c increases mice lifespan and healthspan in a model of chronological aging: This study is the first to investigate the effect of CD38 inhibition in naturally aged animals.
The flavonoid corylin exhibits lifespan extension properties in mouse: Corylin ameliorates cellular senescence in human cells and extends lifespan in mice fed a high-fat diet. Taken together, these findings suggest that corylin may promote longevity.
A comparison over 2 decades of disability-free life expectancy at age 65 years for those with long-term conditions in England: The researchers observed improvement between 1991 and 2011 despite the presence of most health conditions.
Secular trends in prevalent mild cognitive impairment: Data from the Swedish population-based study Good Aging in Skåne: An overall drop of 9 to 10 percentage points in mild cognitive impairment prevalence between 2001 and 2020 was observed
Orally-active, clinically-translatable senolytics restore a-Klotho in mice and humans: The researchers hold that this opens a novel, translationally feasible avenue for developing therapies that restore this valuable, geroprotective protein.
Attenuation of intrinsic ageing of the skin via elimination of senescent dermal fibroblasts with senolytic drugs: These results indicate that selective clearance of senescent skin cells can attenuate and improve skin aging phenotypes and that senolytic drugs may be useful therapeutics for skin aging.
Senolytic treatment rescues blunted muscle hypertrophy in old mice: These data collectively show that senescent cells emerge in human and mouse skeletal muscle following a hypertrophic stimulus and that D?+?Q improves muscle growth in old mice.
Identification of gingerenone A as a novel senolytic compound: Gingerenone A selectively promotes the death of senescent cells with no effect on non-senescent cells.
Different responses to DNA damage determine ageing differences between organs: Organs employ different genome maintenance strategies, explaining heterogeneity in organ ageing and the segmental nature of DNA-repair-deficient progerias.
News Nuggets
The Maximon Longevity Prize for Translational Research: The investment firm Maximon is awarding a prize of 50,000 Swiss francs to an organization that Maximon believes has engaged in research that is likely to improve healthspan and lifespan in humans.
New Gitcoin Funding Round Includes Aging Research: Gitcoin has launched its 13th funding round and is again supporting projects focused on aging and rejuvenation. The new funding round includes longevity research.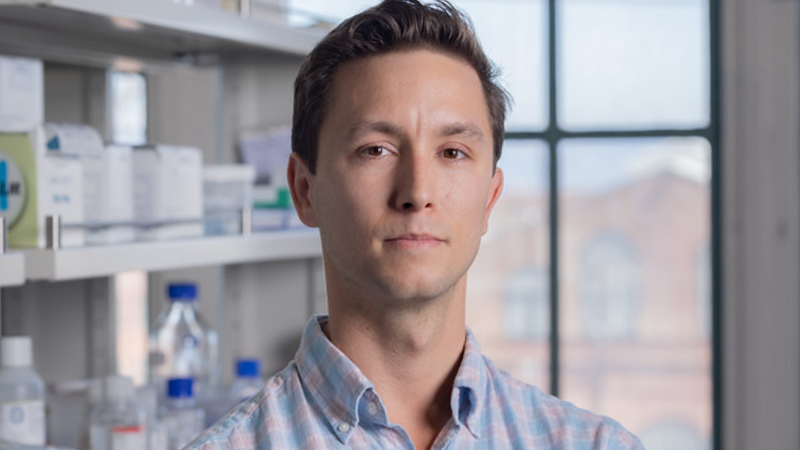 Kizoo and Revel Announce $8.4 Million Seed Round: Revel Pharmaceuticals, a holding of Kizoo Technology Capital, has announced that it is seeking $8.4 million dollars in investment funding in order to develop its enzyme-based approach towards ending age-related diseases.
Insilico Medicine Identifies New Aging Targets: Insilico Medicine, which uses AI for drug discovery, has identified potential dual-purpose therapeutic targets that are implicated in aging and age-associated diseases using artificial intelligence and a Hallmarks of Aging framework.
We would like to ask you a small favor. We are a non-profit foundation, and unlike some other organizations, we have no shareholders and no products to sell you. We are committed to responsible journalism, free from commercial or political influence, that allows you to make informed decisions about your future health.
All our news and educational content is free for everyone to read, but it does mean that we rely on the help of people like you. Every contribution, no matter if it's big or small, supports independent journalism and sustains our future. You can support us by making a donation or in other ways at no cost to you.
DONATE TODAY
GIVE PER MONTH
---
Your monthly donations help Lifespan.io continue advocating for the longevity biotech community and longer healthier lives for all of us.
In a recent paper, researchers reviewed the literature for human clinical trials that address NMN's safety and anti-aging effects [1]....